latest news
RYKHO's "Something's GOing On" smashes into the clubs
RYKHO returns to the clubs with his new single "Something's Going On" this time teaming up with chart topping Dance legend Ruff Loaderz.  This single is a product showcasing the synergies of the classic Ruff Loaderz uplifting House sound, the catchy melodies of Billboard chart topper Soulshaker, and RYKHO's signature vocals to bring about a massive dance floor banger for summer 2022.   
"RYKHO" is a Canadian dance artist who has been making waves in the international club scene over the last few years.  His first three singles "Can't Do Loving You", "Without You" and "Whatcha Gonna Do" broke major ground hitting top 20 in Beatport and Traxsource and top 10 in the UK Music Week Club charts.
RYKHO was born in Manila and moved to the Canadian west coast at an early age. Growing up he gravitated towards the stage as a performer and later honed his vocal skills with one of Vancouver's finest coaches Sandi Siemins (Michael Bublé).  Over time he developed his vocal style being influenced by acts such as Justin Timberlake, Usher, and the Backstreet Boys.  In 2015, under the guise "Friedrick Ryan", he first broke into the Dance Music scene collaborating with acclaimed club remixers DASCO and Eric Kupper hitting top 30 in the Music Worx chart.
In 2019, RYKHO joined the talented team at Audiofreaks to evolve his sound further in the house realm.  With the successes of 'Can't Do Loving You', 'Without You', and 'Whatcha Gonna Do', RYKHO has firmly established his presence in the dance scene as a premier artist.  'Dying to Love' with Ruff Loaderz represents another giant leap forward in RYKHO's sound with incredible remixes by Soulshaker and Journey by a DJ solidifying the package as a "must play" in the clubs as this year's summer smash!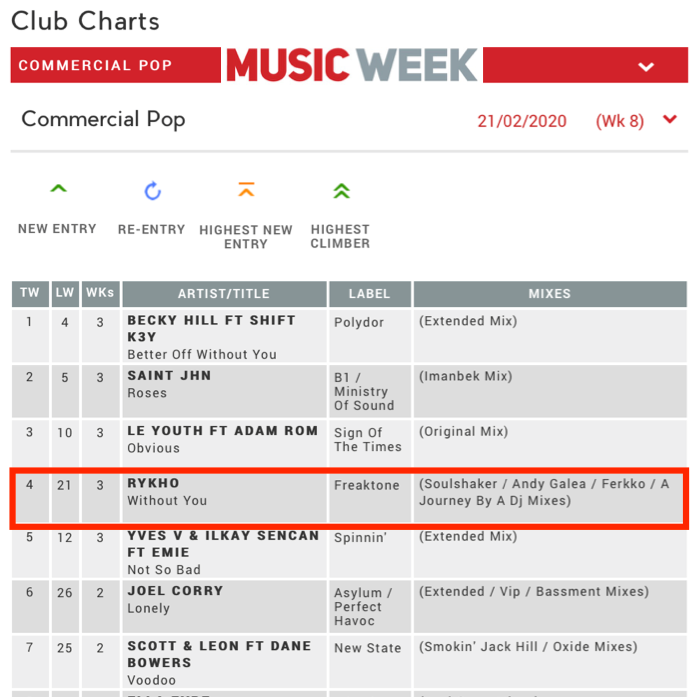 "Without You" hits top 5 in UK Music Week Club Charts
Peak at #4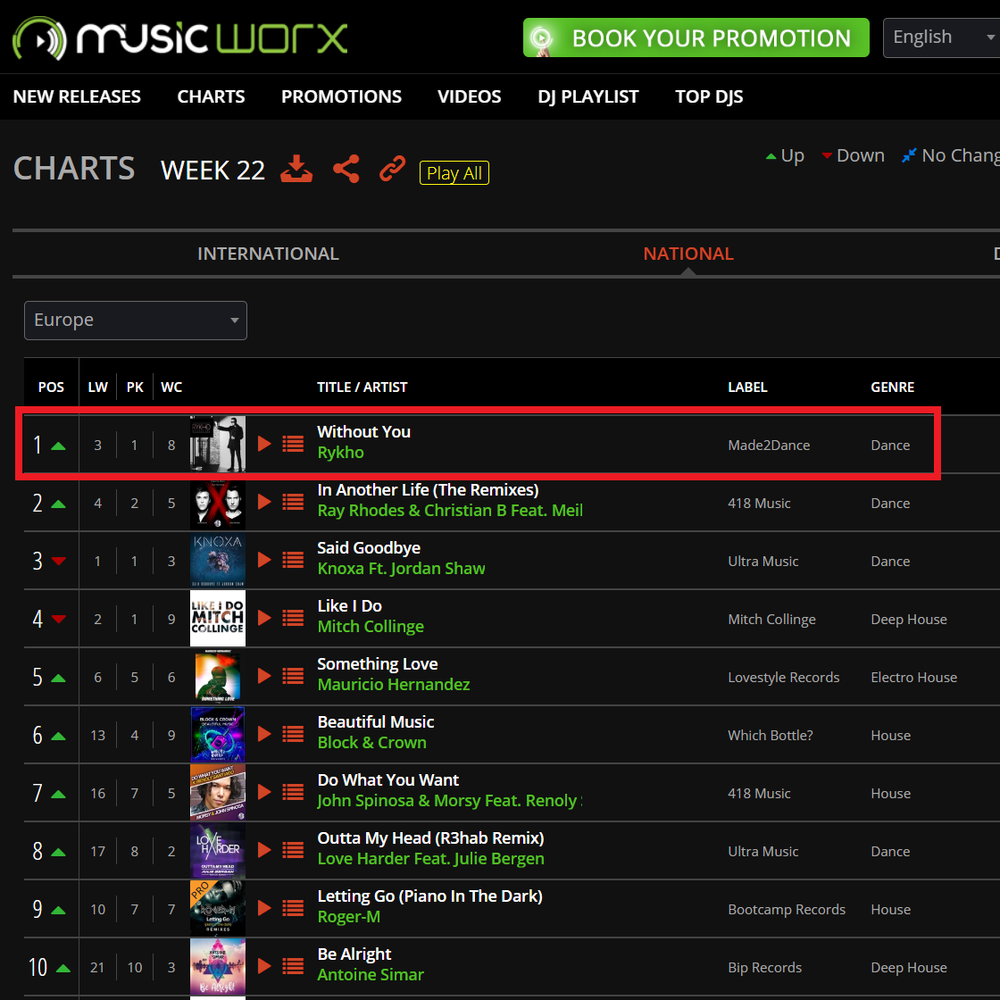 "Without You" hits #1 in MusicWorx Top 50 Europe Chart
Peak at #1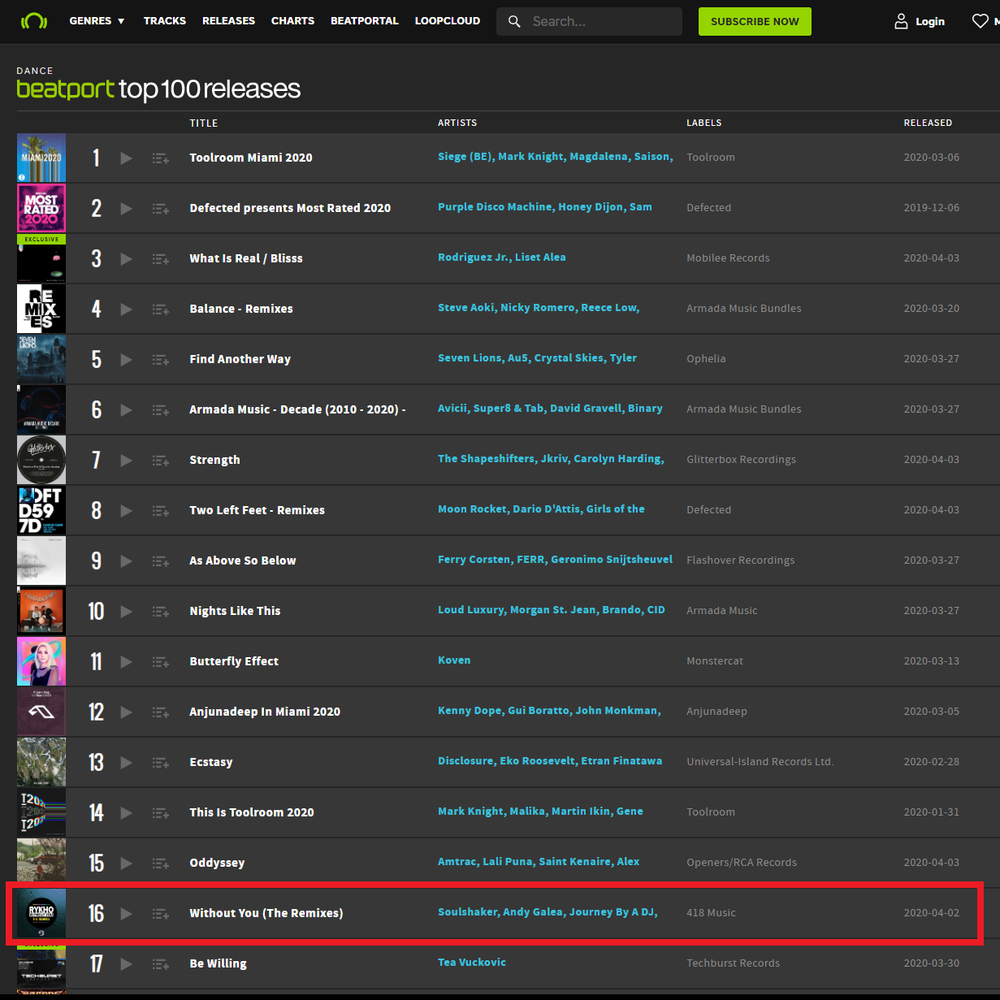 "Without You" Hits Top 20 in Beatport Top 100 Dance Releases
Peak at #16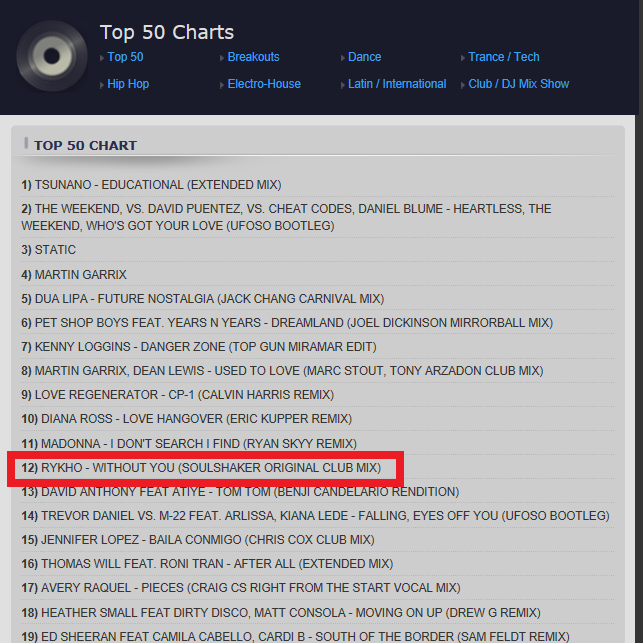 "Without YOu" hits #12 in Masspool Top 50 Chart
Peak at #12
"Can't DO LOVING YOU" REaches top 10 in UK Music week Chart
Peak at #6